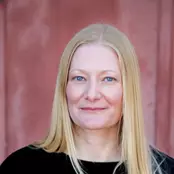 San Miguel, Dolores, Animas & San Juan Rivers
CWCB Board
San Miguel, Dolores, Animas & San Juan Rivers
Term: 2020-2023
Celene Hawkins was appointed to the Colorado Water Conservation Board in 2017. She serves as the Western Colorado Water Project Director for The Nature Conservancy, where she coordinates and implements projects with agricultural partners, federal, state, and local governments, and local conservation organizations to help optimize the use of water in western and southwestern Colorado. Prior to joining The Nature Conservancy, Celene worked as Associate General Counsel for the Ute Mountain Ute Tribe in southwestern Colorado, where her work included water rights litigation, water and natural resource development and management, water quality regulation, and endangered and sensitive species issues.
Celene has served on several local water boards and committees, including the Southwest Basin Roundtable (Tribal and atlarge seats), the Animas La-Plata Operations, Maintenance and Replacement Association Management Committee, and the Dolores River Native Fish Monitoring & Recommendation Team (co-chair).
Celene holds a law degree and a Masters in Environmental Science (biogeoscience) from the University of Colorado, as well as a Bachelor of Arts degree the University of California at Berkeley. Celene lives in Durango with her husband, Tim, and her two dogs.