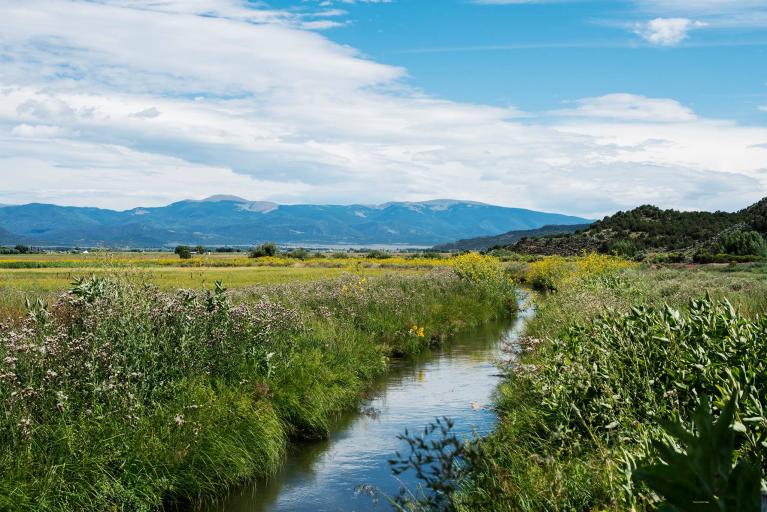 On March 20, Governor Jared Polis signed into law House Bill 1157 (HB20-1157), which provides additional tools to the Colorado Water Conservation Board (CWCB) for managing voluntary loans from water rights owners for the purposes of preserving and improving the natural environment.
Specifically, the bill expands the number of years within a 10-year period that a renewable loan may be exercised from 3 years to 5 years, but for no more than 3 consecutive years, and allows a loan to be renewed for up to 2 additional 10-year periods. It also expands the CWCB's ability to use loaned water for instream flows to improve the environment.
"This is a really helpful tool for instream flows that fall short. It is always good to have more ways to work with partners to protect flows in Colorado's streams," said CWCB Stream and Lake Protection Section Chief Linda Bassi.
CWCB's Instream Flow Loan Program is critical for boosting stream flows, especially in late summer when flows are low, temperatures are high, and fish are particularly stressed. The CWCB appreciates the stakeholder coordination that resulted in this bill advancing to the Governor's desk.