Colorado's Water Plan & Recreation
One of the core values of Colorado's Water Plan is a productive economy that supports a robust recreation industry. Colorado's natural environment and recreational opportunities are critical components of the Colorado quality of life as well as its economy. Outdoor recreation—including hunting, fishing, biking, hiking, skiing, golfing, and wildlife watching—significantly contributes to Colorado's economy, and water-based recreation is an important part of that economy
Read more about recreation in Colorado's Water Plan Chapter 6.6: Environmental and Recreational Projects and Methods.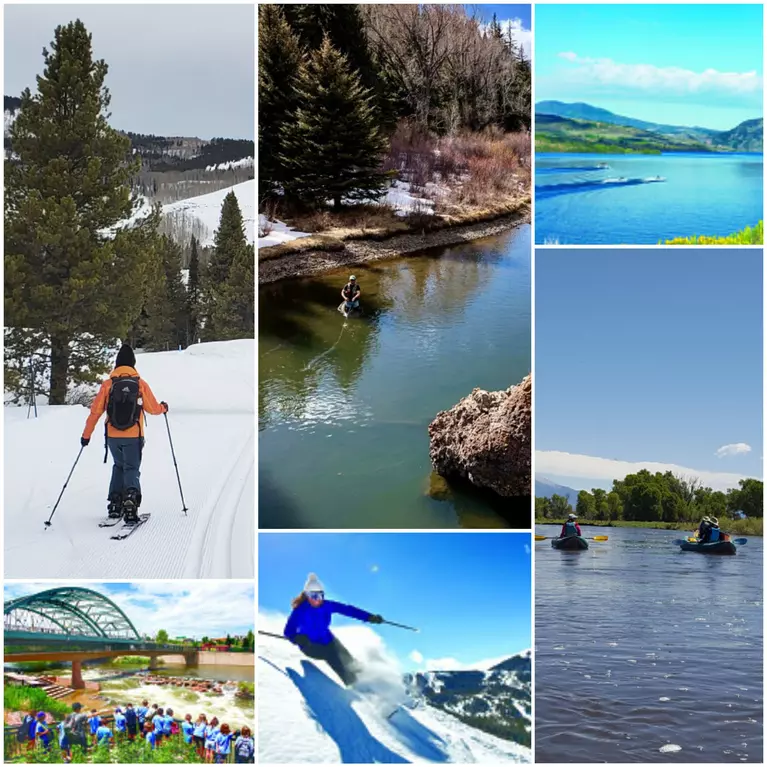 #FFFFFF
Recreational In Channel Diversions
On behalf of the State of Colorado, the CWCB reviews all applications for recreational in-channel diversions (RICDs), which limit water rights to the minimum stream flow necessary for a reasonable recreational experience in and on the water. The size and magnitude of flows protected by many of the RICD water rights to date have the potential to restrict future upstream development potential and may reduce the flexibility that Colorado has to manage its water resources. The RICD legislation was established in 2001 and amended in 2006 and may be subject to further legislation and court challenges. 
What does the CWCB Board review focus on?

The CWCB Board's review of RICD applications focuses on three areas:

Will the application promote the maximum beneficial use of water?
Will the application impair Colorado's ability to fully develop its compact entitlements?
Will the application adversely impact CWCB instream flow water rights?

What is the process after filing for a RICD?

30 days after filing in any water court, the applicant must submit a copy of their application to CWCB staff (Erik Skeie).

CWCB then reviews the application based on the three main factors listed above, and works with the applicant to schedule a public deliberation in front of the CWCB Board. 

The CWCB will determine findings of fact based on the public deliberation, and will submit these findings to water court. 

Please also read and review our RICD Rules.

Who should I contact?

Please contact Erik Skeie:

303-866-3441 x3260