Dates and locations subject to change. 
Board Meeting Dates in 2023 - All meetings will be hybrid.
May 17 & 18 – TBD
July 19 & 20 – Rio Grande Basin
September 20 & 21 – Arkansas Basin
November 15 & 16 – South Platte Basin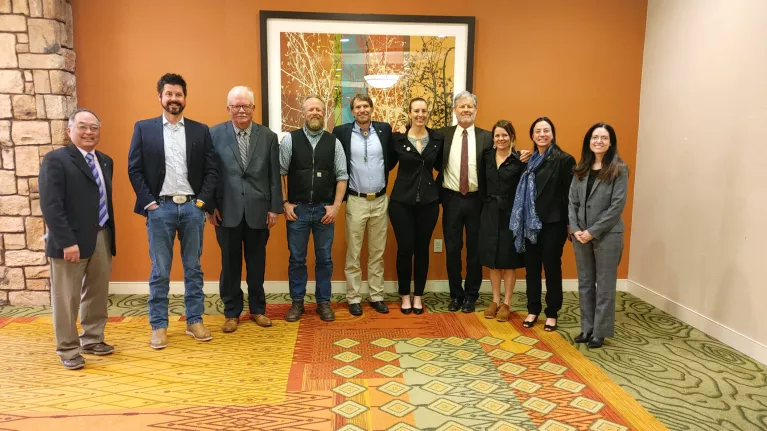 2022 Board Meetings

2021 Board Meetings

2020 Board Meetings
The Colorado Water Conservation Board (CWCB) has been meeting in various locations around the state since 1937. These meetings are open to the public and provide an opportunity to address the Board during official agenda item discussions.
Meeting dates and locations are subject to change, so please refer to this page to confirm dates and locations. 

Information, including agendas and meeting minutes, are available for recent Board meetings on the CWCB website. Information on Board meetings that occurred more than one year ago can be accessed electronically through the Board Meetings search in Weblink.
To live stream Board meetings as they happen, click on the current Board meeting link to access audio and watch the presentations. Live links are made available on meeting dates only.